From The X-Files to X-Men, Xbox to Xerox, X is loved by brands in tech, media, music and more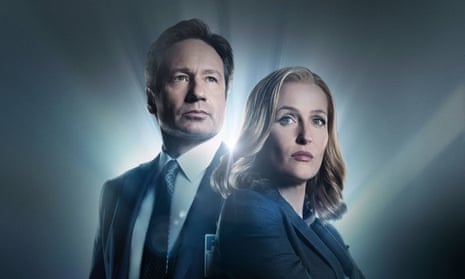 The X-Files: X stands for mystery, action and science fiction in film, television and the comics world. Photograph: Fox Network/Allstar

The X-Files: X stands for mystery, action and science fiction in film, television and the comics world. Photograph: Fox Network/Allstar

Elon MuskX marks the spot: the many fellow fans of Elon Musk's favourite letter

From The X-Files to X-Men, Xbox to Xerox, X is loved by brands in tech, media, music and more

Elon Musk has replaced Twitter's longstanding bluebird logo with an "X", reflecting the company's new name of X Holdings Corp and his vision of creating "X, the everything app".

The letter clearly holds some fascination for the world's richest man; one of his early online ventures was the bank X.com, which he co-founded in 1999.

But Musk is far from alone in feeling that X marks the branding sweet spot. Ever since Wilhelm Röntgen discovered a new form of radiation in 1895, which he called X-radiation or X-rays, the letter has been associated with science and the future. It also recalls the dynamic words that start with the ex- prefix, such as extra, exciting and excess.

Read more

Here we look at how brands from across the cultural spectrum have tried to give themselves a little of the X factor.

Twitter joins a long line of tech firms associated with the 24th letter of the alphabet, from the digital copying machine-maker Xerox to the American internet service provider Xfinity.

Perhaps the most prominent X-product is Microsoft's Xbox, launched in the US in November 2001 as a rival to Sony's hit PlayStation games consoles, with early games including Call of Duty, Grand Theft Auto and Halo. The brand has since gone from strength to strength, launching the Xbox 360, Xbox One and Xbox X and S series, and selling tens of millions of units around the world.

In the UK, the broadcaster ITV tacked an X on to the end of its name in the hopes of giving its streaming service a boost. The free ad-supported platform was rebranded as ITVX in December last year, having launched as ITV Player in 2008 and switched to ITV Hub in 2015.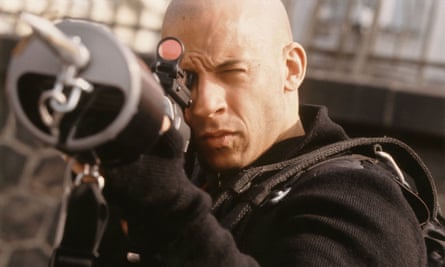 Vin Diesel as Xander "XXX" Cage in xXx, the first film in the XXX series, which opened in August 2002. Photograph: Bob Marshak/Revolution Studios/Reuters
Film, television and comics
Traditionally an X-rated film was one meant for adults only, but in recent years the letter is more likely to have been used to evoke mystery in the science fiction and action genres.

Mulder and Scully enthralled 1990s TV audiences exploring the FBI's unsolved paranormal cases in The X-Files, while Vin Diesel enjoyed success in the cinema with his XXX series of films, in which he played spy Xander Cage.

Since the 1950s, comic books have also been fond of characters with prominent Xs in their names, most markedly with the X-Men franchise. Now a hugely successful series of Hollywood films, books, video games and television shows, the team of superhero mutants began life in an eponymous Marvel comic in September 1963.

Within the Marvel Universe, the X-Men take their name from their leader, Professor Charles Francis Xavier, better known as Professor X, who says that mutants "possess an extra power … one which ordinary humans do not!! That is why I call my students … X-Men, for EX-tra power!"

Sign up to Business Today

Free daily newsletter

Get set for the working day – we'll point you to all the business news and analysis you need every morning

after newsletter promotion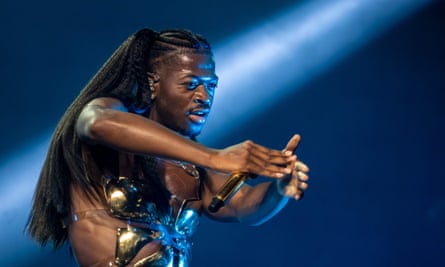 Lil Nas X performs at the 57th Montreux jazz festival, Switzerland on 4 July 2023. Photograph: Fabrice Coffrini/AFP/Getty
Music
X is also a popular letter within the music industry, with radio stations such Radio X (formerly XFM) and BBC Radio 1Xtra playing music from artists including The xx, XTC, Xzibit and Lil Nas X. It was only four years ago that pop queen Madonna released her 14th studio album, Madame X, which she toured around the world.
However, perhaps X's biggest impact on the charts was mid-00s reality TV behemoth The X Factor. Taking the drama and sob stories of previous singing talent contest Pop Idol to a whole new level, Simon Cowell's primetime show produced talents including Leona Lewis, Alexandra Burke – and Chico.
The tiny country nestled between France, Belgium and Germany is perhaps best known for being a tax haven, as well as having the highest GDP per capita in Europe. It's not a typical visitor destination, but its tourist board has embraced the "X" in its logo.
According to its website, Luxembourg offers many different experiences, including hiking, water sports and historic palaces. Why not book an X-cursion?
This article was amended on 25 July 2023. A previous version incorrectly stated that the Netherlands was among the countries between which Luxembourg was nestled.